COVID-19 Travel Update
We're helping to keep you safe
The WA Government has declared a State of Emergency for Western Australia. For updated details, including State of Emergency Declarations and Directions in response to the COVID-19 coronavirus please visit wa.gov.au. Port Hedland International Airport is open for the transportation of people and freight as defined by the WA Government.
Port Hedland International Airport has actioned measures to support your and our community to help stop the spread. These include;
touchless hand sanitiser stations
public address system reminders about safe protocols
industry collaboration to support workforce travel
support airline's travel and wellbeing communications
physical distancing markers applied to seating and queuing areas
COVID-19 safety signage throughout the terminal
extra lounge space, seating and amenities
reduced equipment touchpoints and free parking
support bus and on-demand provider safe operations
digital communications updates
electronic sign safety reminders
self-check-in kiosks touchpoints are turned off
enhanced cleaning protocols
hire car kiosks relocated outside of the terminal
protective equipment issued to PHIA personnel
face mask dispensers

PHIA's priority is the health, wellbeing, safety and security of our people, customers and community.
Our guideline to provide safety to operators, employees, contractors, passengers and customers.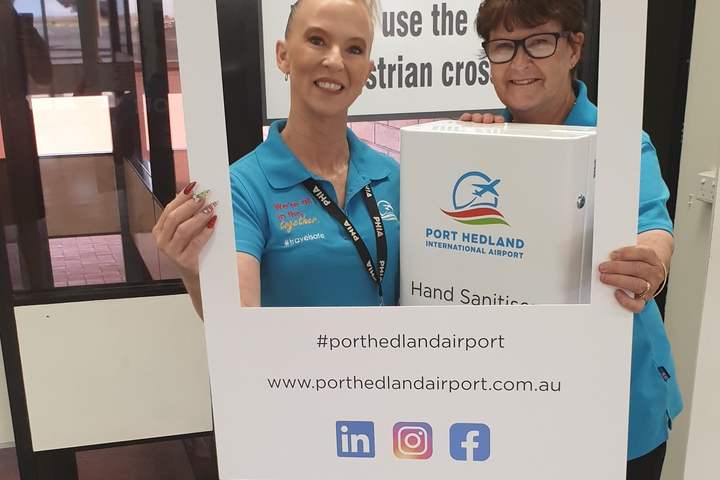 PHIA Airport Ambassadors
Look out for our dedicated personnel mobilised around the terminal during busy periods. We're all in this together and our Ambassadors are supporting us all to stay safe. Our team are friendly and knowledgeable and will welcome and direct you to follow physical distancing, hygiene and safe travel protocols to prevent the spread of COVID-19.
Let us know if you have any questions or concerns, we welcome your feedback..

Health updates
For more information, visit the following Australian Government Department of Health websites: