Our History
As one of the oldest regional operating airports in Australia. As we look to the future we pay respect to the past. Port Hedland's community has been served by vital aviation links for more than 100 years and has a rich aviation history to share. From the early flights by pioneer aviators in the 1900s, we've grown to now look after more than 400,000 passengers every year.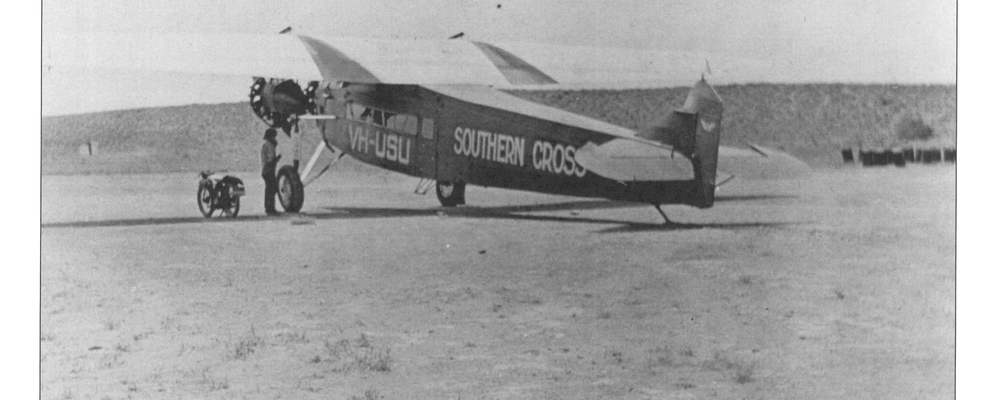 Mail services
1921
Southern Cross on the Port Hedland air strip. Hill in the background aligns with the current location of the Town of Port Hedland Civic Centre. Courtesy of Town of Port Hedland Library Services
The Federal Government sought tenders for the establishment of mail and passenger air services between the North West and Perth. Major Norman Brearley secured a contract and established the Nation's first airline, West Australian Airways Ltd (later WA Airways). The aerodrome was located at the racecourse in Port Hedland. It was a relief for the community when the serious illness could travel to medical treatment and enjoy fresher produce included eggs and live chickens.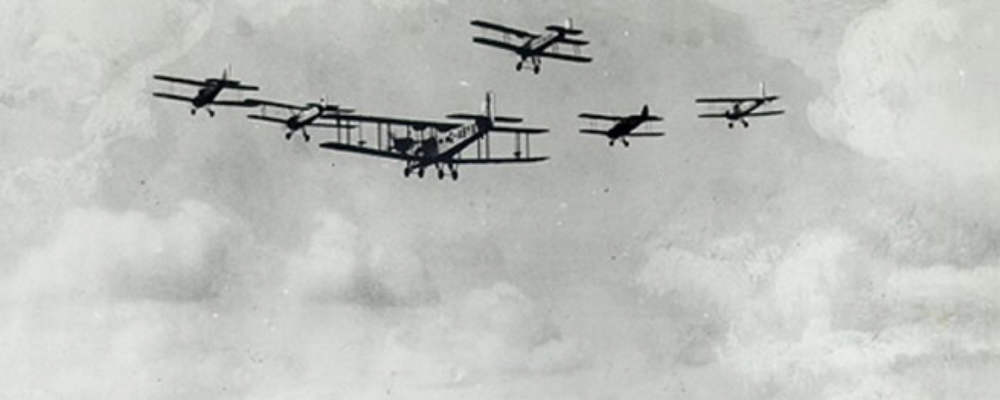 The 'Fly-Boys'
1930
A group of 'dashing' aviators, coined 'dare devils' used the old Port Hedland racecourse aerodrome during the mid 1930's. These included Len Taplin, Major Brearley, Bertie Heath, Keith Anderson, Eric Chater, Jimmy Woods and Sir Charles Kingsford Smith and his famous Southern Cross tri-motor aircraft.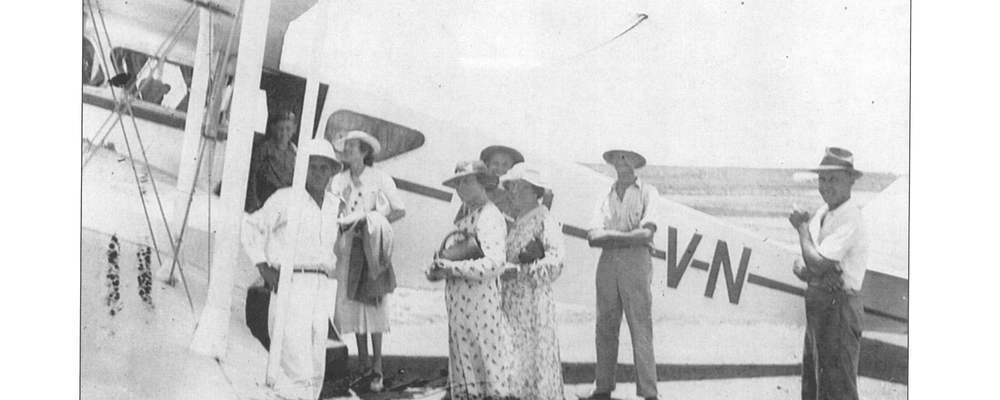 Milk Runs
1934
MMA mail plane. Local History source accredited to DH Milner. Courtesy of Town of Port Hedland Library Services
W.A Airways lost its mail contract to MacRobertson Miller Airlines Ltd (MMA). There was a government subsidy for MMA to provide fresh fruit and vegetables. This established their famous milk runs, a vital link to stations, providing mail, food and easier transport for expecting mothers and children to boarding school.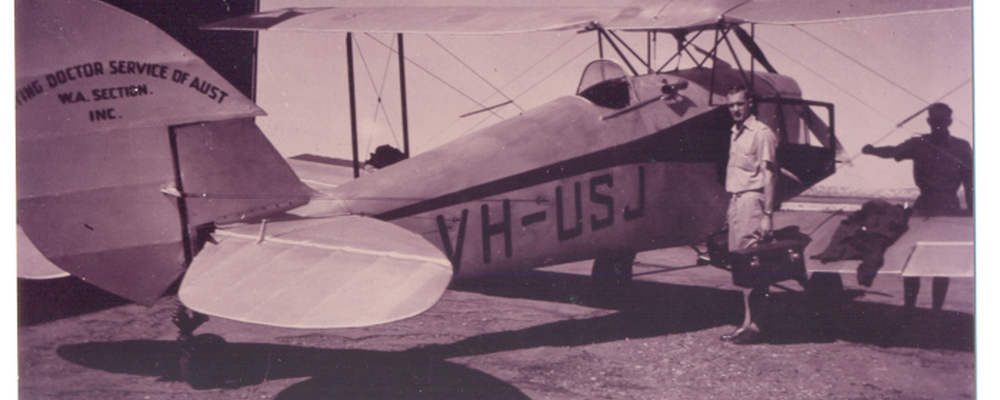 Royal Flying Doctor Service
1936
Dr Harry Pope and RFDS Plane. Courtesy of Town of Port Hedland Library Services
The Western Australian Section was officially registered on June 14, 1936. However, a provisional Section Committee had already bought a de Havilland Fox Moth Aircraft in 1935. The Section's first base at Port Hedland became operative on October 10 of that year, and the first medical flight was made on the opening day.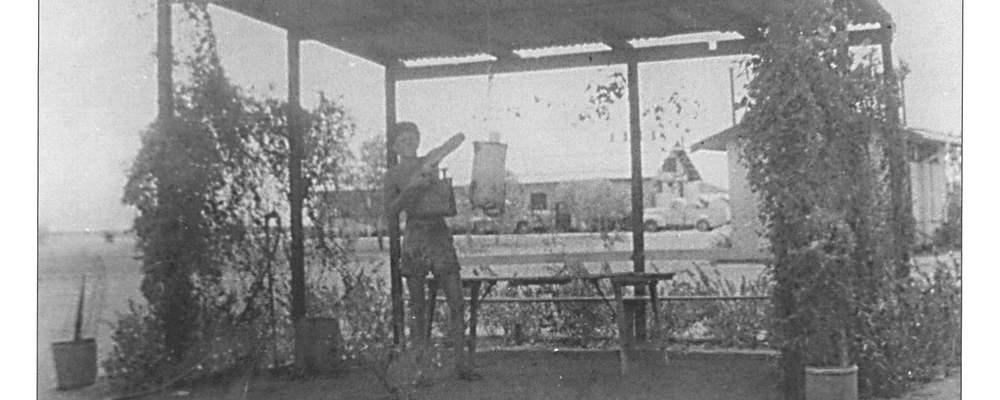 Aerodrome Built
1940
Airport passenger terminal. Year: unknown. Local History source accredited to the name Hardie. Courtesy of Town of Port Hedland Library Services
The terminal at Port Hedland was a simple spinifex-roofed structure cooled by evaporated long necked water bags. In 1944 Kevin Waldron, Officer in Charge, Civil Aviation and telegraph radio operator, erected an operations tent on a bomb crater. Mr Waldron wrote 'tuck your toes in, or Northwest cockroaches eat your feet!'.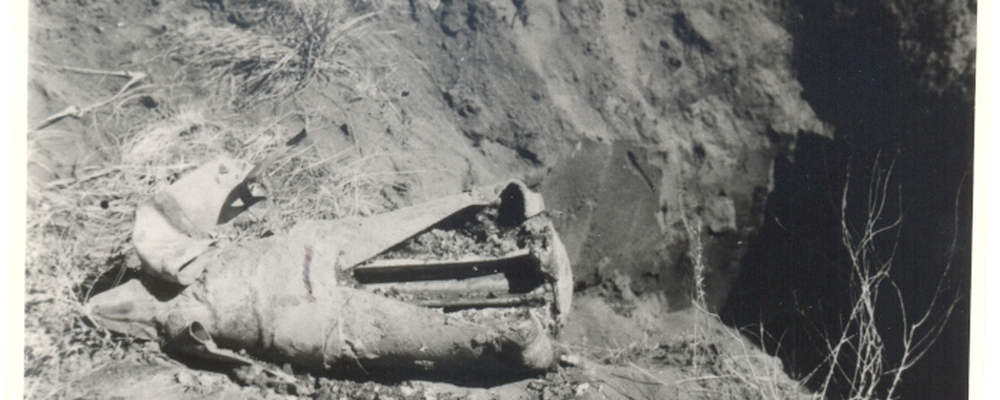 Air raids during World War II
1942
Bomb crater in the ground. Courtesy of Town of Port Hedland Library Services
World War II saw three air raids on Port Hedland by Japanese planes. Nine Japanese "Betty" bombers unleashed a tirade of 60kg bombs plus anti-personal and incendiary bombs. It lasted 15 minutes with the airfield being the only target, thus avoiding damage to the town itself, harbour and railway. Sadly, there was one casualty, 19-year-old Private John Adams, a young infantryman based at the airfield. Even though he sheltered on the ground under his tent bunk, he was killed by a piece of flying shrapnel.
New Terminal Built
1956
The spinifex hut that welcomed arrivals to Port Hedland's airport was replaced with a new fibro-cement terminal building.
Airport Upgraded
1960
The emerging iron ore industry made changes to the types of aircraft required. Milk and mail runs were dropped and later picked up by light charter aircraft.

Port Hedland Airport was upgraded to handle jets. In 38 years, 2 hard days of flying from Perth was reduced to 2 hours and Port Hedland had almost become a suburb of the State's capital.
World-class Communications
1966
Port Hedland Airport received a new communications centre comparable with best in the world at cost of $500,000.
MMA Flight 1750
1968
On 31 December MacRobertson Miller Airline Flight 1750 departed from Perth for Port Hedland. The Vickers Viscount aircraft crashed 28 nautical miles short of its destination on Indee Station, near Port Hedland with the loss of 26 lives. The accident remains the third-worst in Australia's civil aviation history. We pay respect to those who lost their lives and their families.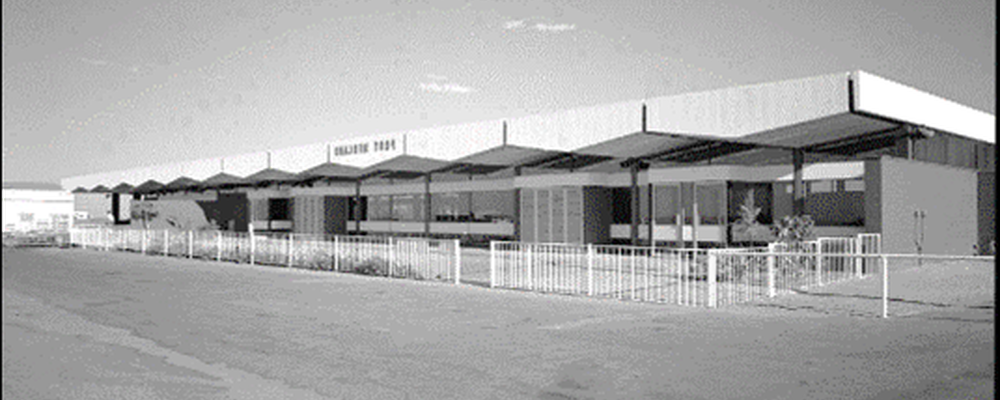 Terminal Upgrade
1971
Source: Town of Port Hedland Libraries Local History Collection
The Terminal is replaced by a glamourous cement and glass, air conditioned terminal, at a cost of $455,000. The control tower was built in 1974 and positioned to allow for a second parallel runway.
Pitch for International
1982
The Commonwealth government earmarked the Pilbara to have an International Airport. Colin Matheson and Arnold Carter presented a case in Canberra, for Port Hedland Airport's International upgrade. The Commonwealth contributed $10.3M. Shire President, Arnold Carter said the allocation established Port Hedland as "Gateway to the Pilbara".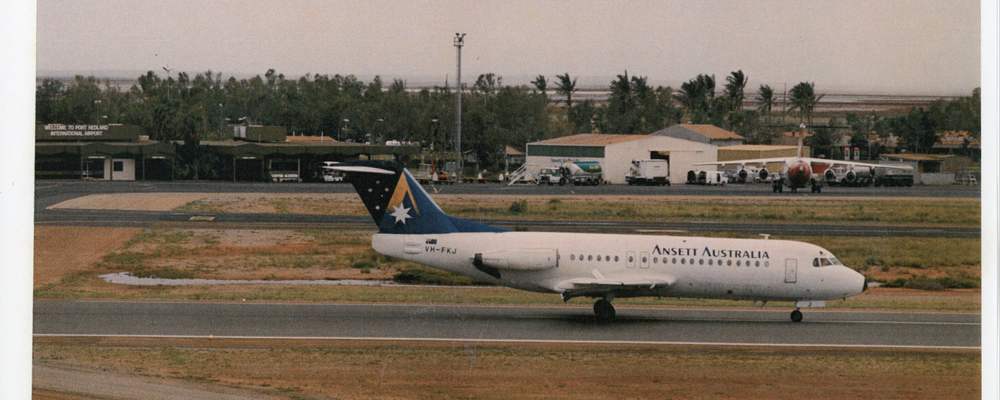 Change of Ownership
1983
Year unknown. Ansett Plane on the Port Hedland tarmac. Courtesy of Town of Port Hedland Library Services
A steering group and Airport pioneers included Jack Haynes, Arnold Carter, Jim Kingswood, Colin Matheson, Geoff Monks and Lance Rogers lobbied successfully and the Department of Aviation airport was handed over to the Port Hedland Shire under the Aerodrome Local Ownership Plan. This led to growth and expansion to International status.
International Status
1986
The Town claimed the status with the first international flights to Bali. Alternate weekly flights with Garuda Indonesia with an eighty seat DC9/10 and Qantas with an F28 Fellowship. Port Hedland remains the only Airport outside of Perth with a 2.5km runway and status as an International Airport.
Second RFDS Hangar
2011
The Royal Flying Doctor Service builds a second hangar.
Virgin Australia
2013
Virgin Australia commenced a service to Port Hedland with 98 seat E-190 Jets and later added Boeing 737/800s.
Airport Privatisation
2016
On March 11, AMP Capital and Infrastructure Capital Group (ICG) commenced a 50-year lease of the Town of Port Hedland's International Airport for $205 million.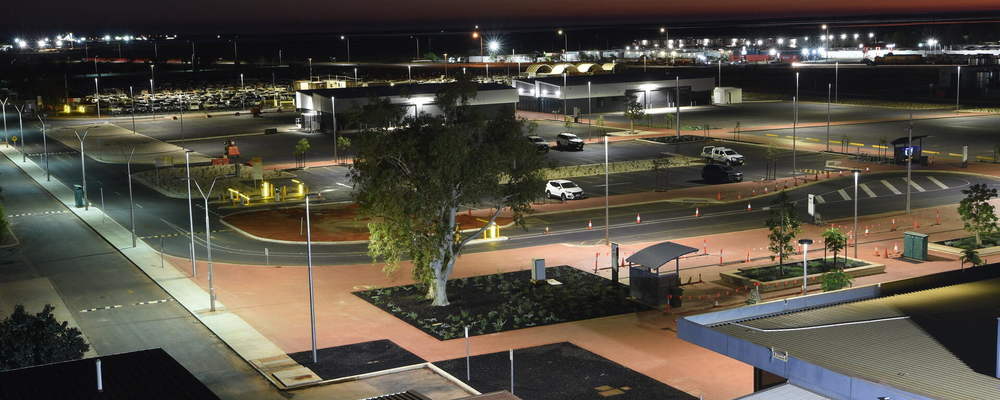 Landside Redevelopment opens
2021
Port Hedland Airport reveals the newly completed landside development of the airport precinct. Included in the redevelopment are pedestrian friendly access paths to all car parks, a drop off and pick up zone a mere 30 seconds walk from the terminal doors and four state-of-the-art hire car facilities for hire car drop off and pick up.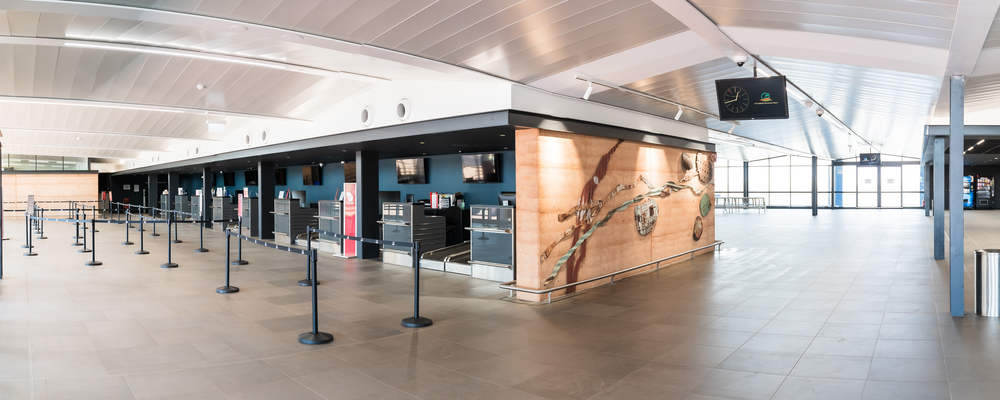 Our state-of-the-art terminal redevelopment opens
2023
Port Hedland International Airport reveals the state-of-the-art new terminal facility, a testament to our commitment to providing the best service and experiences for our customers. The terminal is strategically designed to ensure that every aspect reflects out commitment to excellence.